Nutritional Consultation in Austin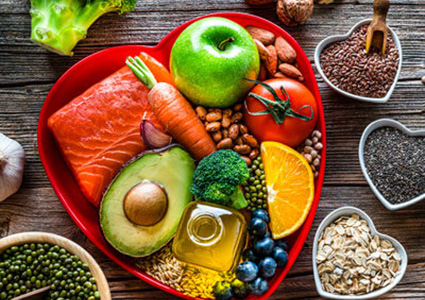 Whether you want more out of your physical well-being, are seeking to improve athletic performance, or desire to maximize your health and increase your longevity, you can benefit from a nutritional consultation with Applied Clinical Nutritionist Dr. Rose. With a focus on Functional Medicine, she combines her nutrition and holistic healing expertise to provide personalized treatment plans that address the root causes of health issues.
The Power of Whole Food Nutrition
At Happiness Chiropractic and Wellness, we believe in the power of whole-food nutrition to nourish and heal the body. That's why we proudly partner with Standard Process and MediHerb, two trusted companies in the field of nutritional supplements. Since 1929, they have been committed to producing farm-to-bottle, organic, and highly bioavailable nutrition products.

When it comes to your health, we only recommend the best. With our carefully selected range of supplements, you can find daily support for general well-being, immunity, sports injuries, mood and emotional balance, and digestion. These high-quality products are readily available and in stock, ensuring you can easily access the nutrients your body needs.
Optimize Your Health With Our Detoxification Programs
Dr. Rose is an expert in applied clinical nutrition and a certified Detoxification Specialist. We offer several detoxification programs that can be specially ordered to meet your individual needs:
21-Day Purification Program: This program combines detoxification and weight loss, allowing you to kick-start your journey toward better health.
Gut Reconditioning Program: Restore balance and optimize your gut health with this specialized program designed to address digestive issues and promote overall wellness.
Pathogen Program: Target specific pathogens that may be affecting your health and regain control over your well-being.
Determining Your Nutritional Needs
We understand that each person's health journey is unique, which is why Dr. Rose offers personalized nutritional consultations. During these one-on-one consultations, she will uncover deficiencies, poor eating habits, and gaps in your nutritional program. Or we may bring to light a need for further exploration with detoxification for the liver and whole body.
Dr. Rose will take the time to understand your specific needs and concerns, providing guidance on achieving optimal health through dietary and lifestyle changes.
Book a Nutritional Consultation
Schedule a nutritional consultation today with Dr. Rose for just $165, which is an excellent investment in your well-being. We want to help you discover the transformative power of applied clinical nutrition!

Nutritional Consultation Central Austin TX | (512) 815-9815